How is everyone post-iNSD? I'm nearly completely caught up...well, almost! My big iNSD blow-out sale ends tomorrow, which is also your final day to pick up the individual "I Craft" packs. This is my biggest sale of the year so if there are any kits you've been wanting you better snag them now.
I'll be sending out the first round of downloads from "My Favorite Things," my iNSD Mega gift to all of the Donor Club members. Are you a member?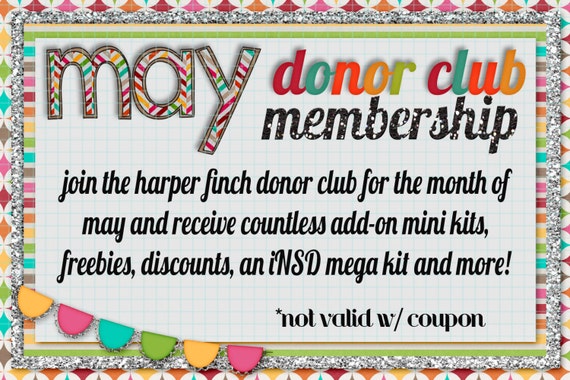 There are 13 other pieces to this Mega, so if you like what you see - join the club and add this to your go-to scrapbook-ing stash.
I sent out your final iNSD Newsletter freebie earlier today but in case you missed it, you can download the papers here. While you're downloading the papers you can also grab today's blog freebie and final piece to "Party On," the coordinating frames.
Thanks for stopping by y'all!
-Harper-