Happy Hump Day, everyone! It has been a very busy and exciting time here on my end as we're a little over three weeks away from my sister's wedding. Today I went and had my bridesmaid's dress fitted, which was a total trip let me tell ya. The gown is absolutely gorgeous but check this - it had to be taken in SEVEN inches! No, no, I can't take credit for a hard core fitness regime - it's just how insanely far off the measurements sent in by the boutique owner were. Yeah, I don't even know how you could possibly mistakenly add SEVEN inches but oh well, it's made for a funny story! Enough about me...
Have you joined the Donor Club yet? You can do so
HERE!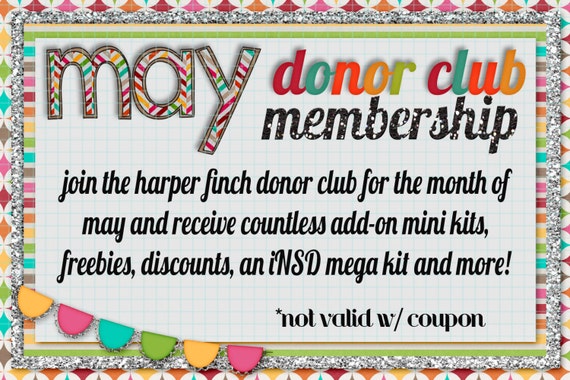 Here is the full reveal of the Mega kit you will receive when you join! (Did I mention you'll eventually end up receiving SEVEN additional Mini Kits?)
Have you heard I'm having a sale??
When you spend $10 in the shop, you'll receive "Summer Breeze" FWP -OR- you can purchase it separately in the shop.
I have a little freebie for you to grab, a set of journal cards coordinating with "My Favorite Things."
-Harper-