Happy Mother's Day! I'm back with a look at more goodies, a sale and another freebie. I decided to have a little Mother's Day sale for you all. Use the code LOVEMUM at checkout in my Etsy shop to save 20% on all orders today only.
You will definitely want to use this coupon to grab my new release, "Sea Shells and Sandy Toes."
I have more to reveal from the Mega Kit I'll be giving away to all Donor Club Members!
How can you become a member of my Donor Club? Simply head to my Etsy shop to purchase your membership.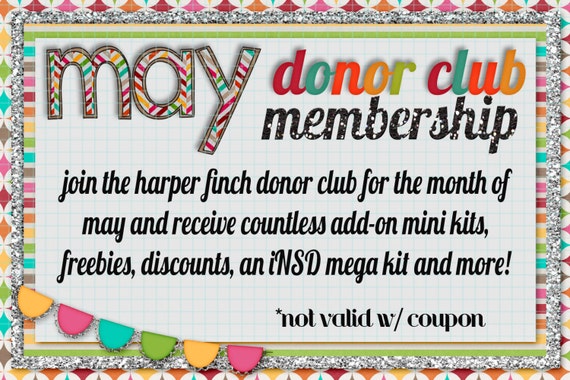 There are 13 other pieces to this Mega, so if you like what you see - join the club and add this to your go-to scrapbook-ing stash.
Donor Club members also receive a series of Mini Kits through out the month. When you join you'll automatically receive these first two Minis.
Ready for a freebie? Here are a few Mother's Day Journal Cards, perfect for adding to your LOs about this special day!
Have an amazing day!
-Harper-